Meet Your New Best Pal on the Trail the
PrimeAdventure™ Tactical Walking Stick.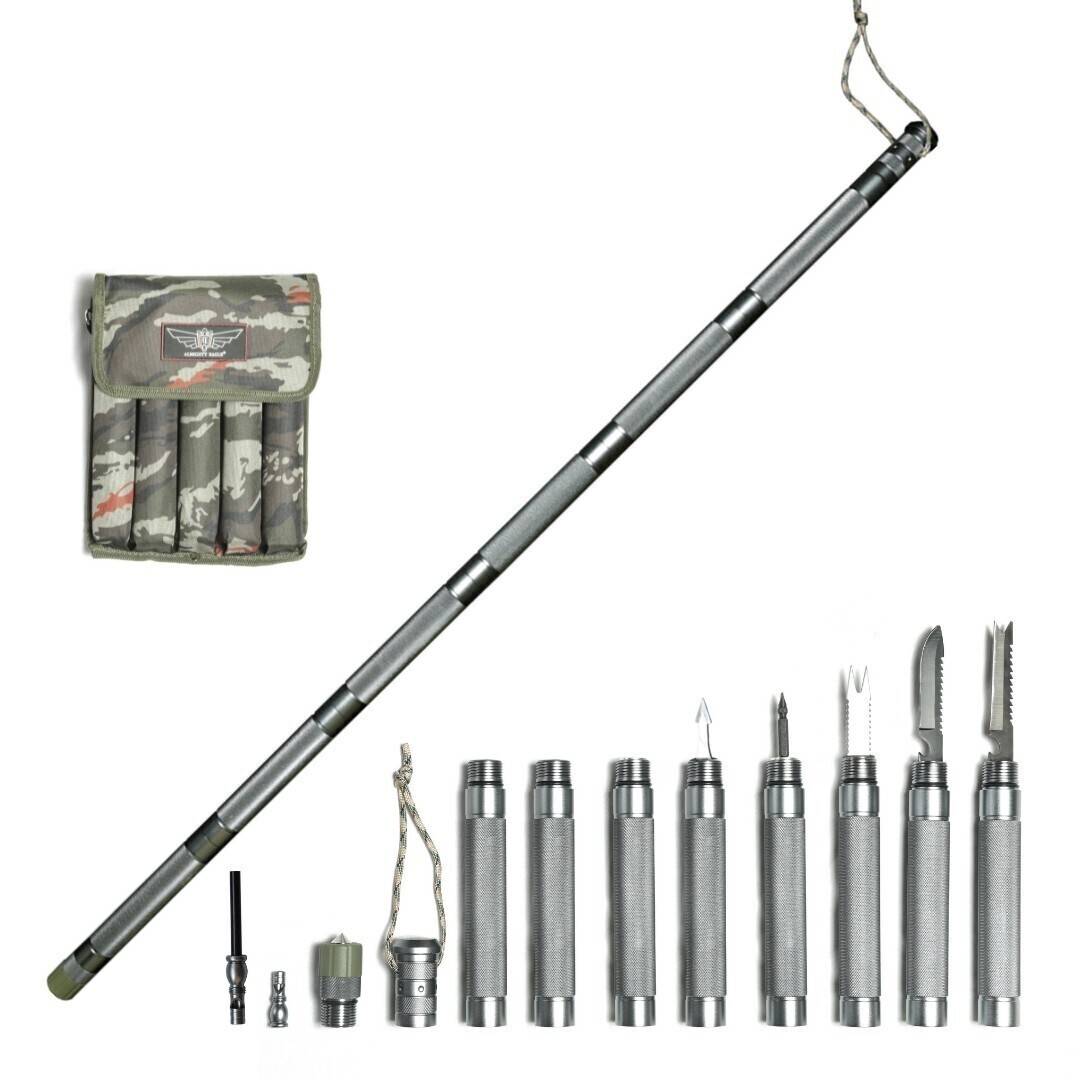 Indestructible : Aluminum Alloy & Shock-absorbent Carbon Fiber material.

Much Better Balance & Stability : Absorbs 90% of the shock your joints take when you step.

Adjustable Pole Length : Simply remove or add the tubes as and when required.

Makes for a Perfect Survival Kit : Tactical Walking Stick is the ultimate Camping, Trekking, Hiking, and Survival tool.

Heat and Corrosion resistant: Built For All Weather Conditions.
"When out in the wilderness, the right tools can be the difference-maker. You can't afford to carry a full tool chest with you that was the main reason of buying this product. this multi-purpose stick comes in handy with multiple functions,extremely tough build quality, and compact design. more than happy with the purchase"
- Mike Mc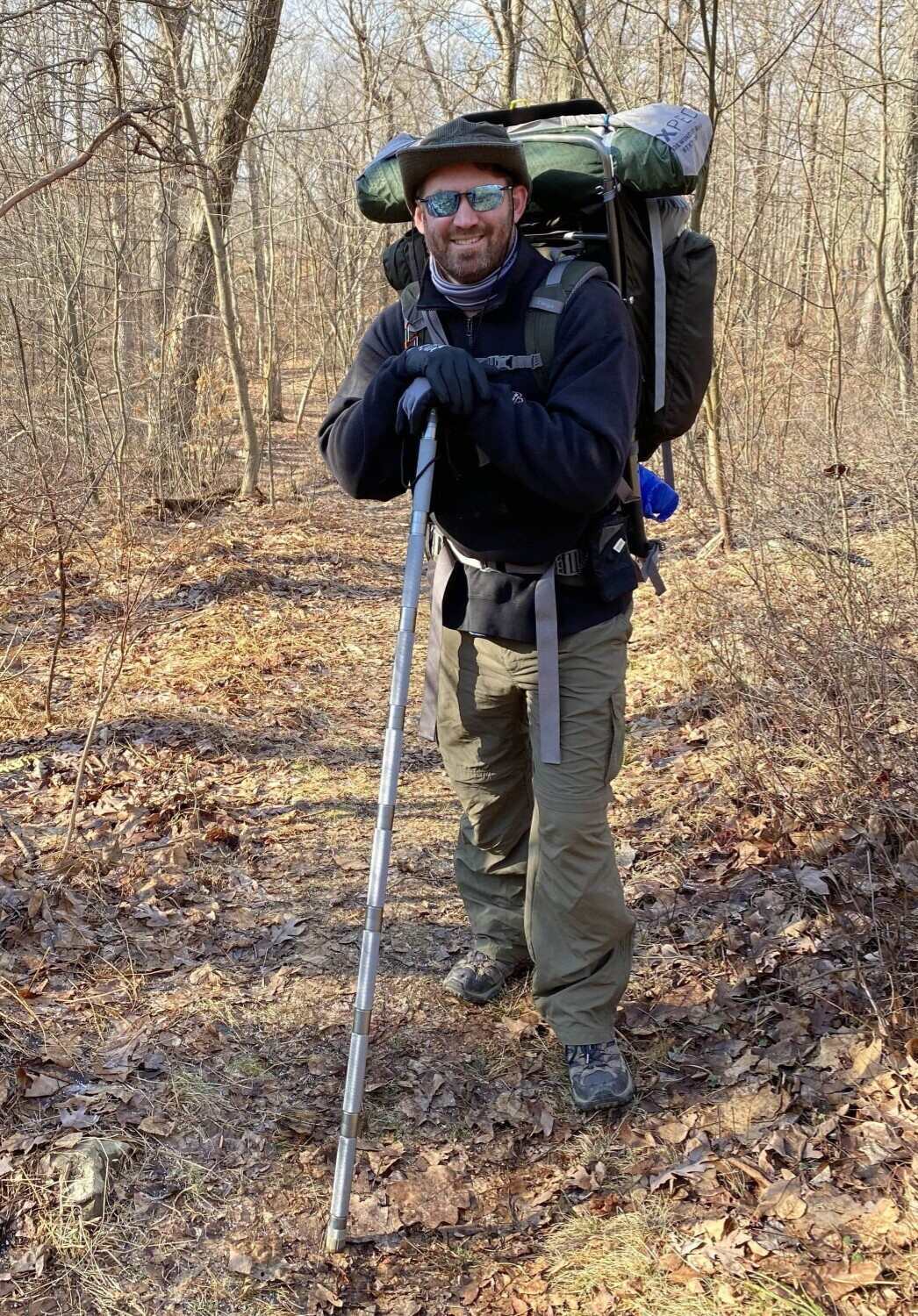 WITHOUT THIS TOOL YOUR TRIP WILL BE FAR FROM COMPLETE

It comes with multiple attachments that you can put together to form the tactical stick that would be helpful in leading your way through those dingy forests and sky-high mountains. The tools conceal inside will ensure that all your adventurous needs are taken care of.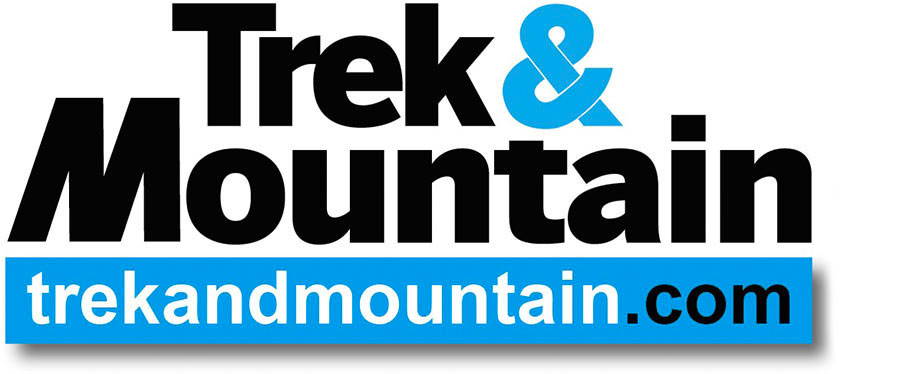 FREQUENTLY ASKED QUESTIONS
Where do this product come from?
Our product is manufactured in the United States.

Does it comes with the warranty?
We offer a 2 Year Warranty on this product.
How much this stick weighs?
Weights are as follows :
4 Tubes: 38.8 oz

5 Tubes: 44.0 oz
6 Tubes: 49.4 oz
7 Tubes: 54.7 oz
8 Tubes: 59.9 oz
Can i buy extra sections?
Yes we do ship seperate tubes and accesories as well. Please contact us if you need extra tubes or accesories.
What about shipping and delivery?
Your tactical stick will be packaged and shipped within 2-3 business days(Mon-Fri), a timeline which does not include Weekends or Holidays. Usually the delivery time for US customers is between 6 to 8 days. Please remember that the delivery of your order is the responsibility of the shipping carrier (USPS, Fedex, UPS).
How to choose perfect height and size of stick for me?
I need a support cane. How much weight can it hold up
Any amount. It is extremely strong
Indestructiible and Shock Absorbent Material

Length Variants for Different heights

Heat and corrosion resistant
Non suitable for emergencies

Cant be used for Self-Defense
HOW TO CHOOSE THE PERFECT HEIGHT TACTICAL STICK FOR YOU ?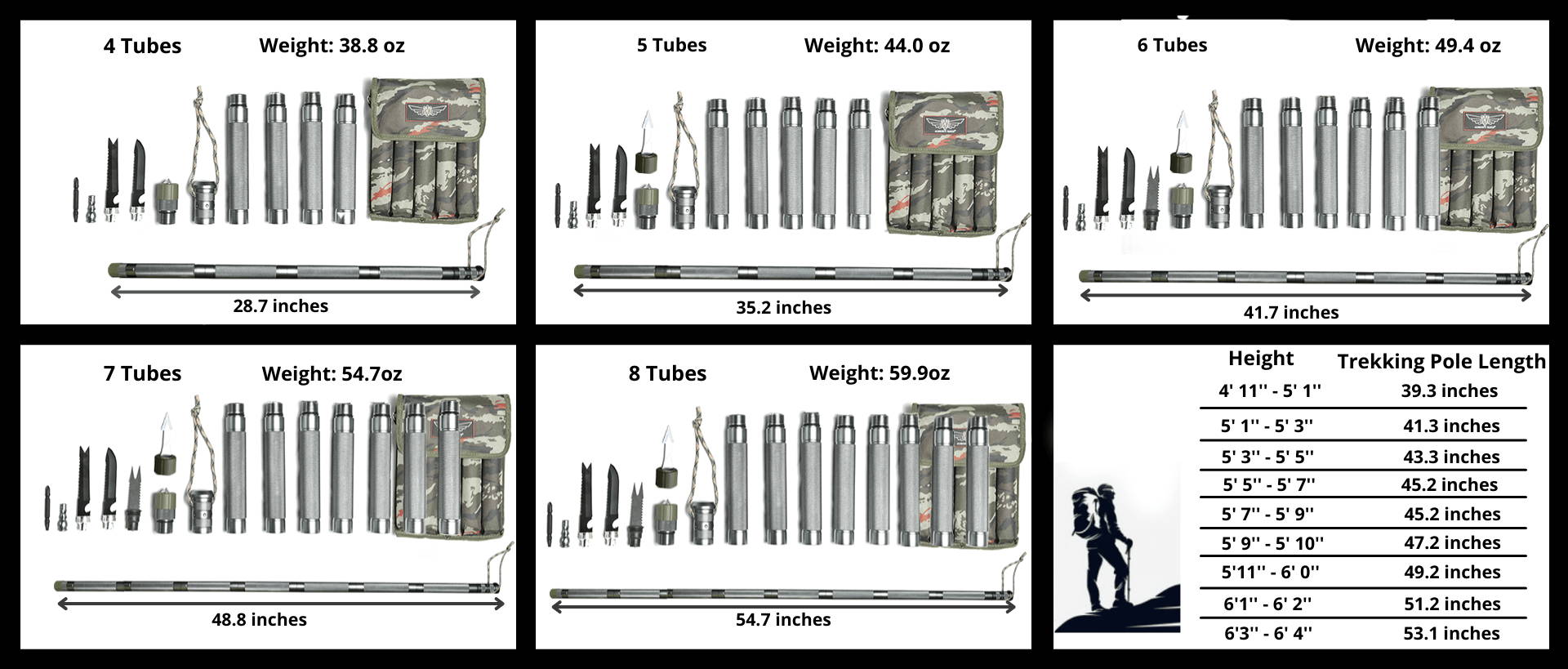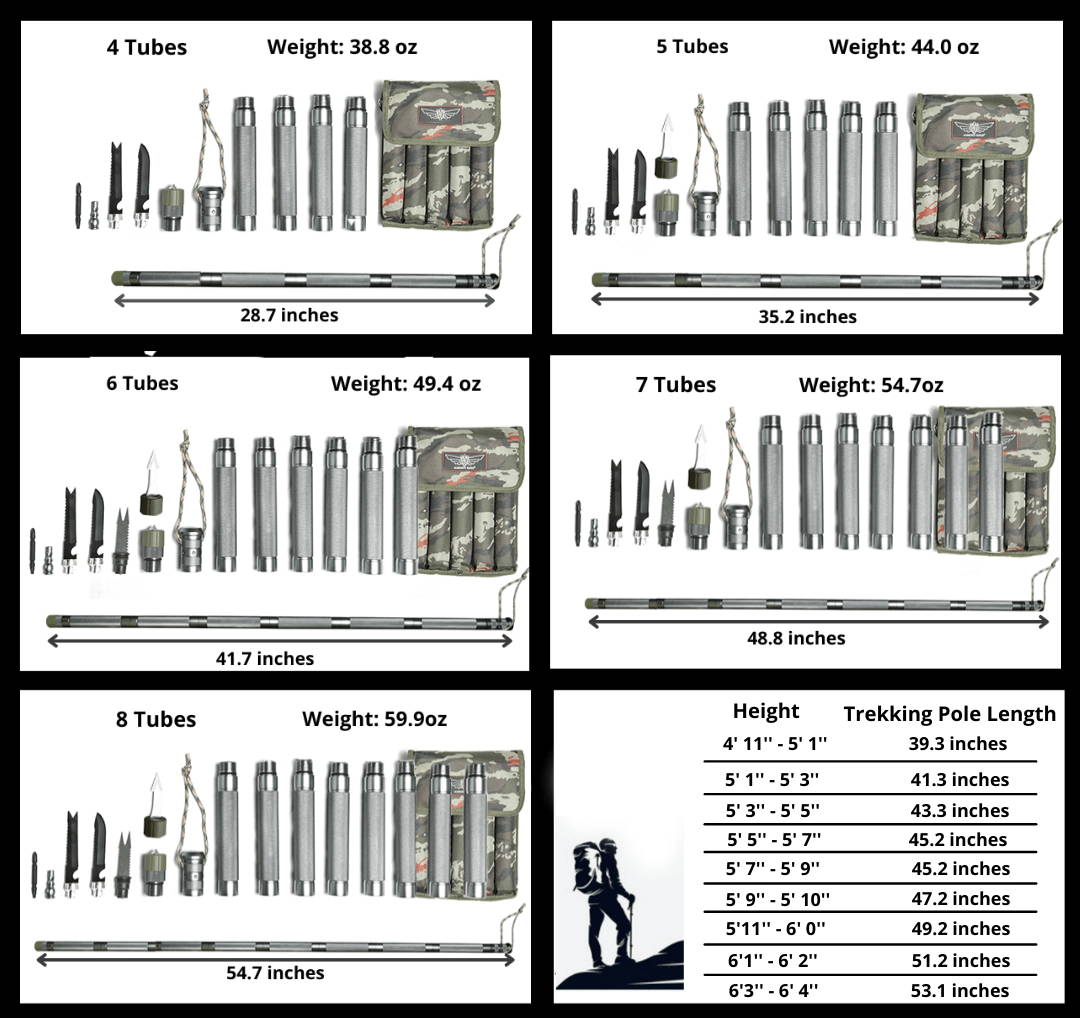 Free delivery (6-8 Days) on all orders within United States.

We offer Hassle-free and
risk-free return policy.

We Provide SSL Protected & Verified shopping experience.

Thrive to provide you the best
customer service.
Don't Take Our Word For It!
Look what our customers are saying