"...Super Easy To Use, It Has Really Improved My Trekking Experience A Lot." -
Kody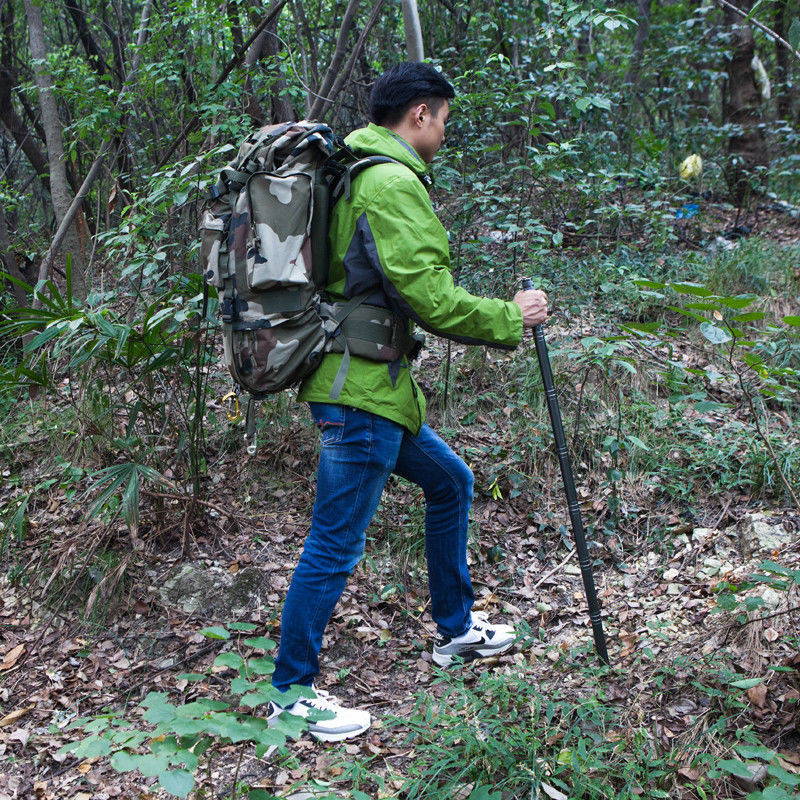 Over 10,000 Satisfied U.S. Customers
Over 10,000 Satisfied U.S. Customers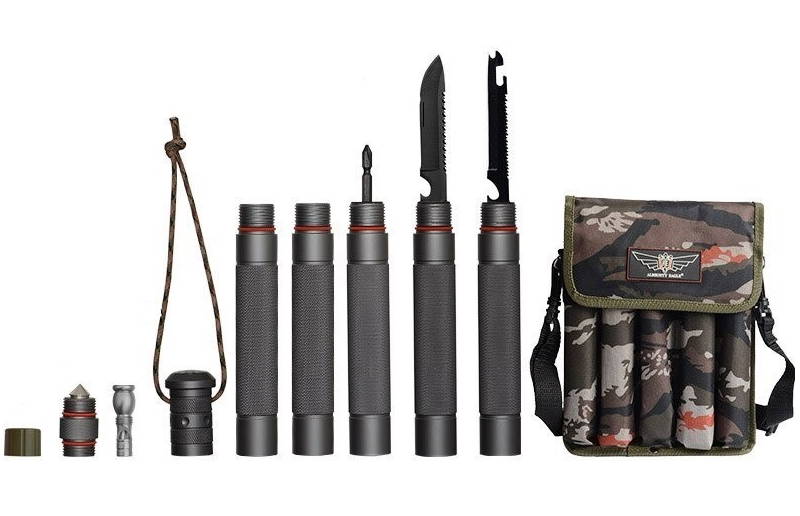 Aluminum Alloy & Shock-absorbent Carbon Fiber material.

Much Better Balance & Stability.

Makes for a Perfect Survival Kit.

Works in all weather conditions.

Heat and Corrosion resistant.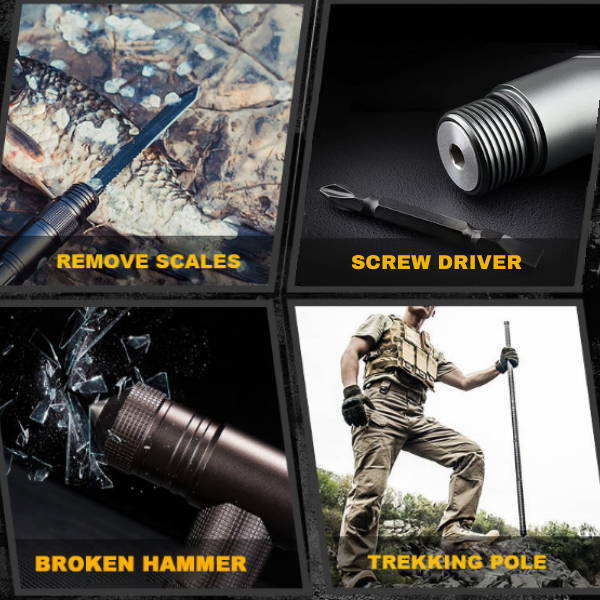 Meet Your New Best Pal on the Trail The Tactical Walking Stick. The Tactical Walking Stick is the ultimate
Camping,Trekking, Hiking, and Survival tool. This isn't some cheap piece of plastic. The parts screw together tightly, and the whole thing has a kind of heft that makes it feel great in the hand.
Run into a little trouble on the trail? This thing is heavy and sturdy enough to handle any situation. It works great as a simple walking stick or trekking pole with the tools safely concealed inside. This trekking pole is intelligently designed with anti-slip technology to make sure no amount of sweating makes you lose the grip on it.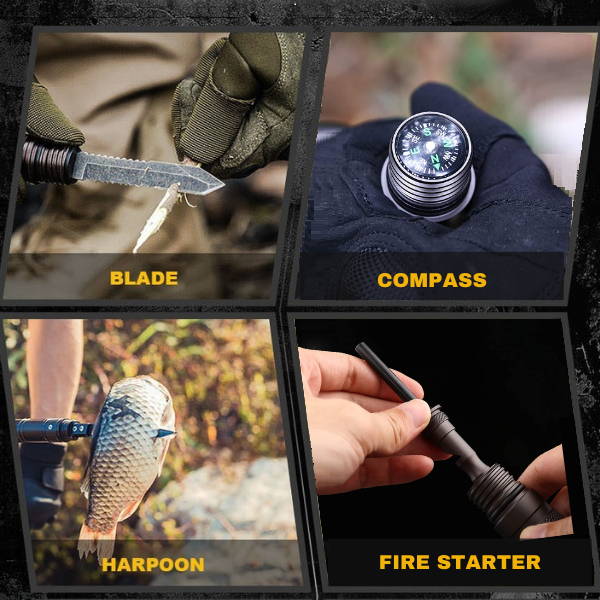 There are few different attachments that would be helpful in leading your way through those dingy forests and sky-high mountains. The compass attachment will guide you towards the correct path, while the whistle can be used to call for help in emergencies. Also, the screwdriver attachment will be very helpful for looking into technical faults. These attachments will ensure that all your adventurous needs are taken care of.
Our Tactical Walking Stick will take off 90% of your bodyweight and release pressure from the knees and legs! Carrying Our Tactical Walking Stick Gives a Sense of Added Protection & Personal Safety.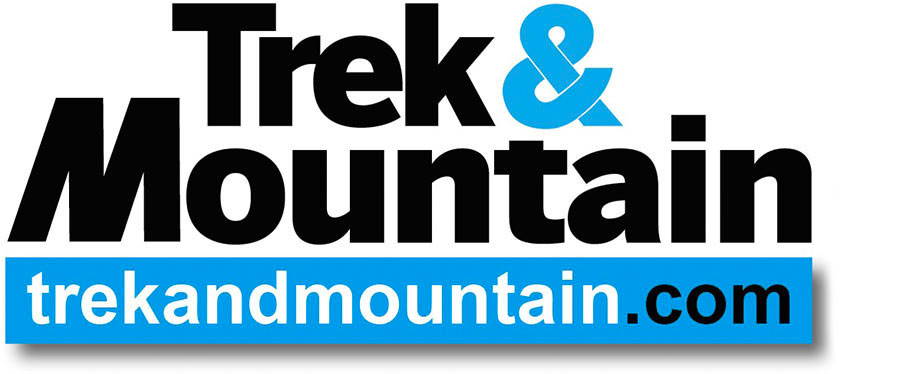 HOW TO CHOOSE THE PERFECT HEIGHT TACTICAL STICK FOR YOU ?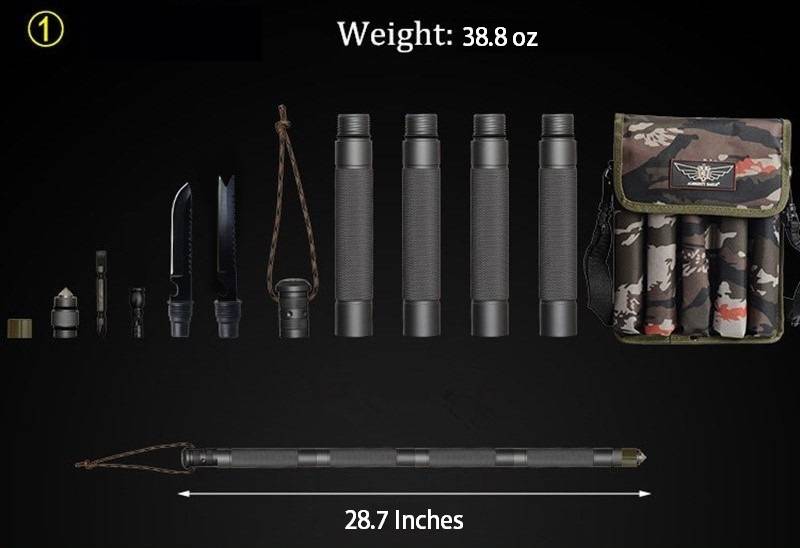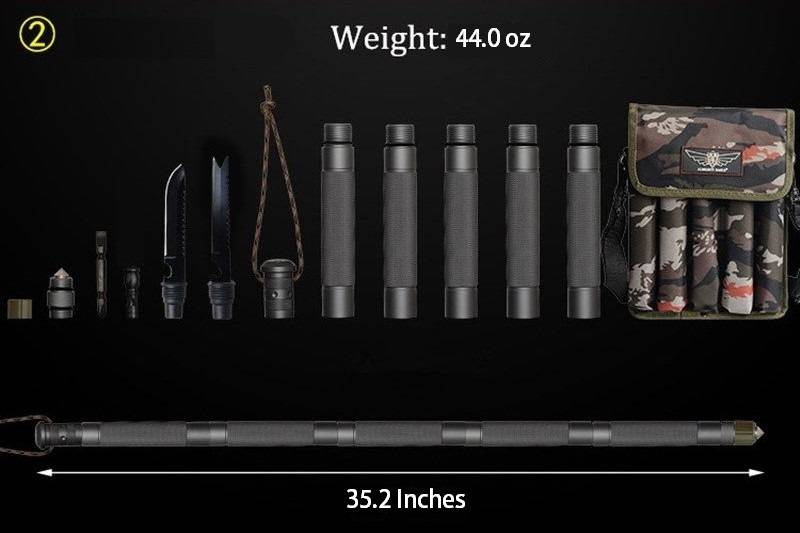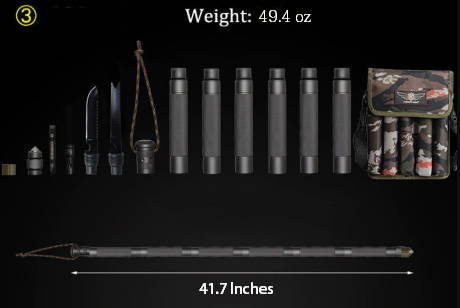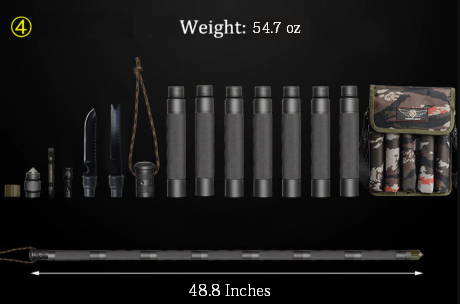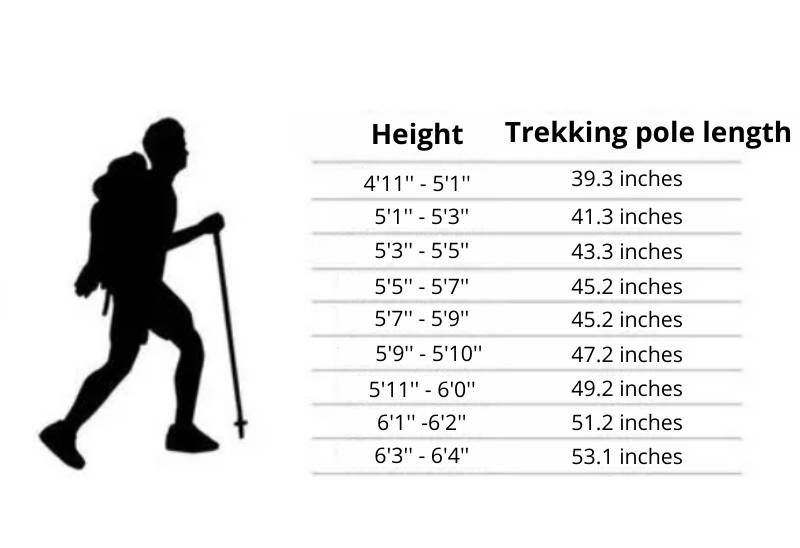 FREQUENTLY ASKED QUESTIONS
Where do your products come from?
We only source merchandise from socially responsible businesses with ethical manufacturing practices.
Our product is manufactured in the United States.
Does it come with a guarantee/warranty?
Yes! If your product malfunction or does not live up your expectations, we will either give you a full refund or send out a new package, depending on the circumstances. Our warranty is valid for one year after delivery.

Will my order get to me without any issues?
We use USPS (United States Postal Service), FedEx and DHL for deliveries inside the United States and abroad. All of our shipments leave the United States and will likely spend time in the customs for the country where the shipment arrives. We cannot provide any customs clearance estimates, but in most cases, shipments may spend anywhere from one to three days in customs.
How long does it take to arrive?
The delivery time for US customers is between 6 to 8 days.

What about shipping and delivery?
Our fulfillment partner fulfills orders within 2 business day (Mon-Fri), a timeline which does not include Weekends or Holidays. Please remember that the delivery of your order is the responsibility of the shipping carrier (USPS, Fedex, DHL).

Lightweight and durable, Aluminum Alloy and Shock-absorbent carbon fiber material. Backed with one year warranty.

We provide Free delivery and Free returns within continental United States.

The parcel will reach its destination in 6 to 8 days depending on your address.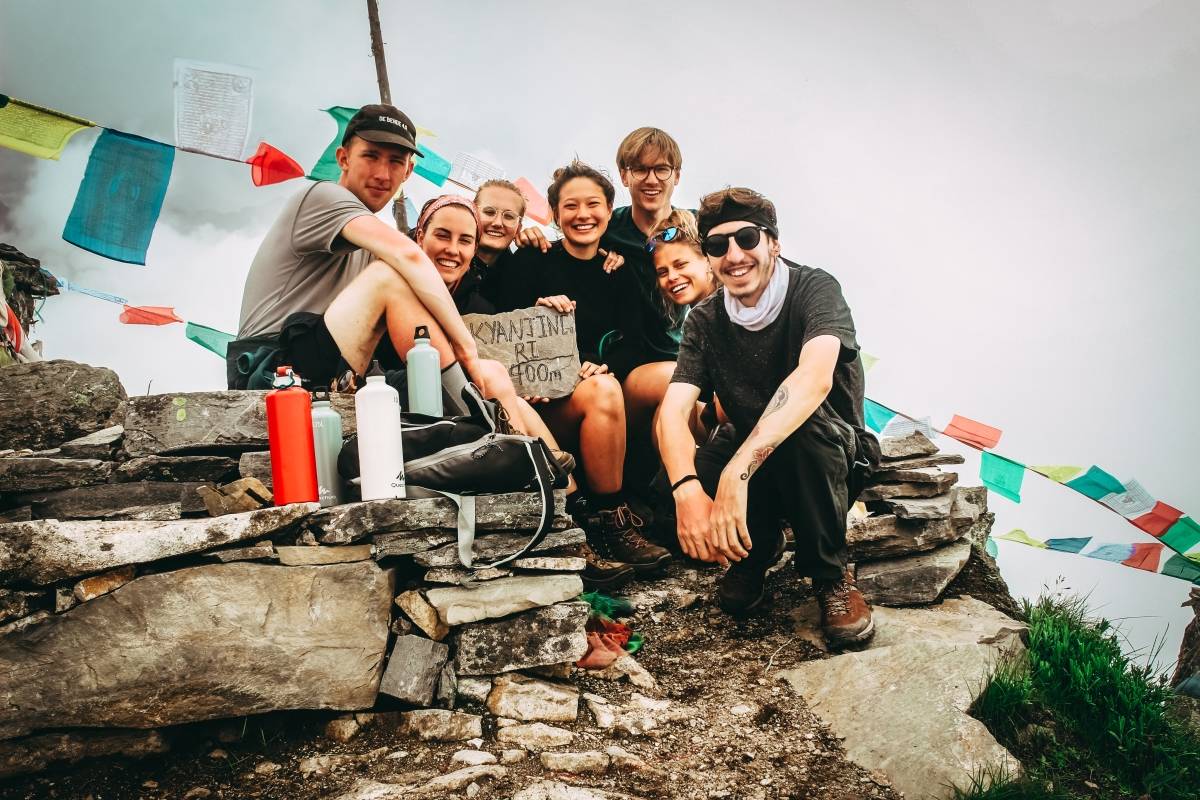 INVENTED BY TREKKERS FOR TREKKERS

Trekking always has been deep rooted in our passion. For us It's all about reinventing the wheel, enhancing the trekking experience and making better versions of the products we all want to own and use. This mindset of creation and attention to detail has allowed us to find success in unconventional ways, and to pioneer our own path as we've grown into a full brand.
- THE PRIME ADVENTURE TEAM